Bcosy Wood Briquettes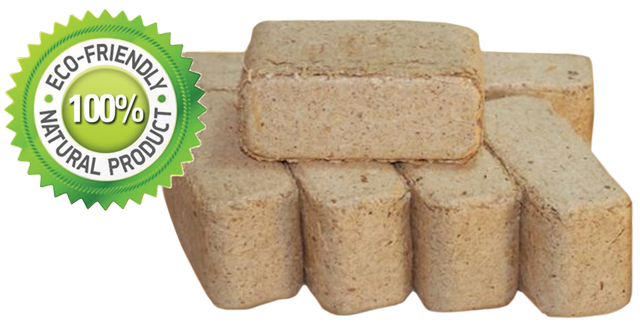 Manufactured in Wellingtonbridge since 2011, Bcosy the clean and handy Irish wood briquette has quickly become a household favourite both locally and beyond.
The briquettes are made from a mix of clean untreated kiln dried hardwood/softwood sawdust, ideal for recycling and oil seed straw, without the use of glues or binding agents and formed using a high compression briquette press.
The product offers customers alternatives to conventional fuel types and serves to meet a growing demand for greener fuels. A 100% eco-friendly smokeless product, they are a direct replacement for fossil fuels.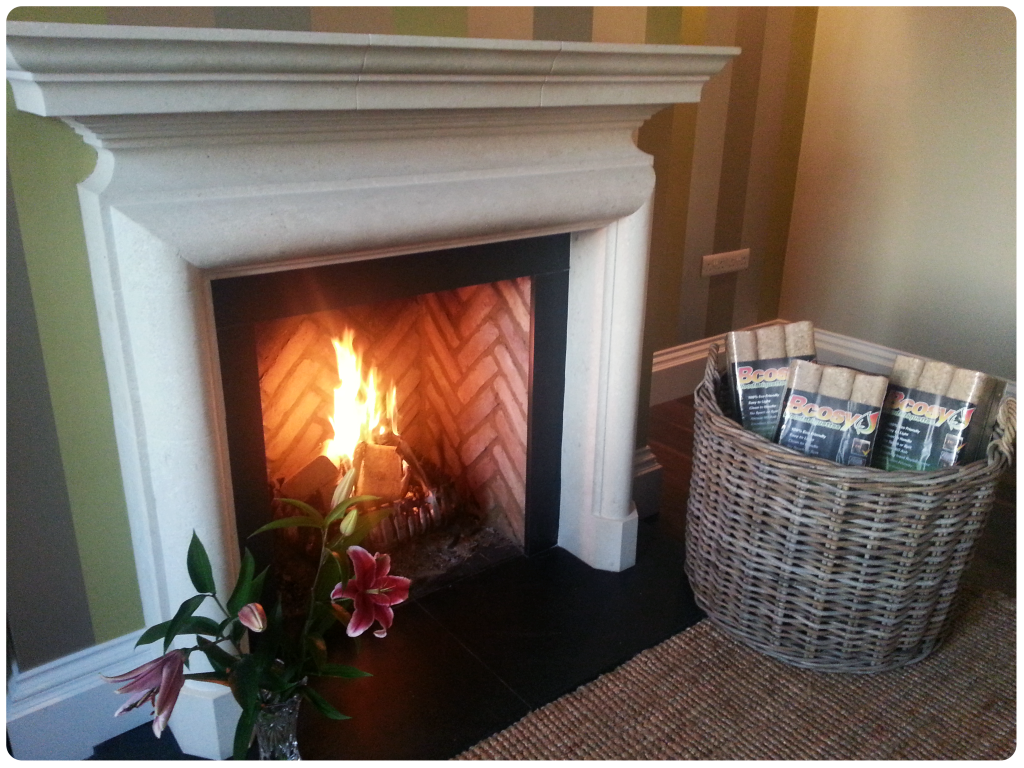 ✓ The briquettes are clean, easy to handle, free from accelerant/additives, guaranteed Irish and excellent value for money.
✓ Suitable for use in any appliance; wood-burning or multi-fuel stoves, along with conventional fire-places and open grates.
✓ Ideal for both commercial and domestic use.
Available in bales of 12 briquettes, weighing approx. 10Kg
A full pallet contains 105 packs of 12 briquettes, weighing approx. 1.05Kg
Also available in our new convenient and clean 6 pack and 10 pack bags
(Bcosy briquettes are available in selected stores nationwide. Why not visit our facebook page and drop us a PM to find your nearest stockist)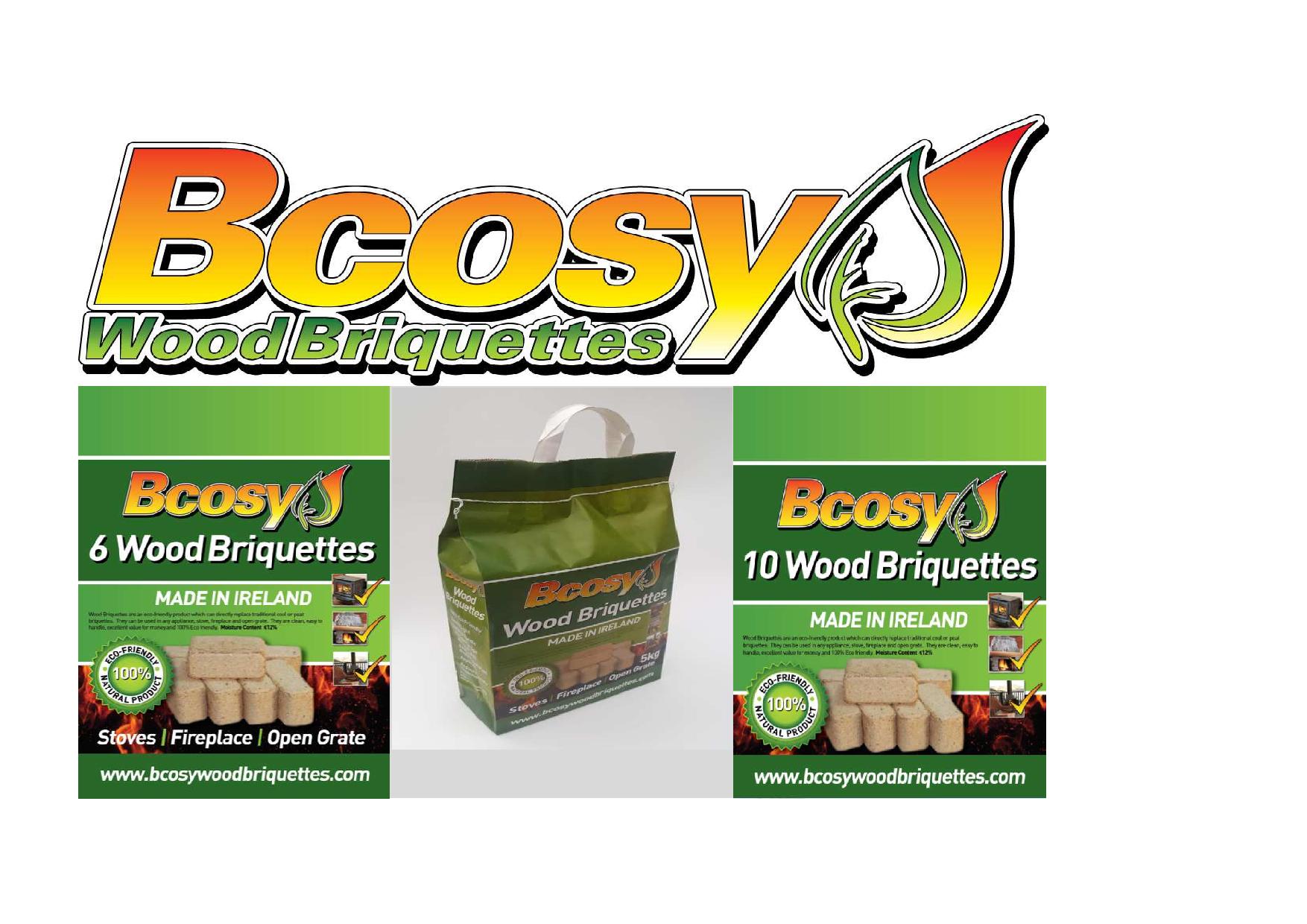 NEW Bcosy Wood Wool Firelighters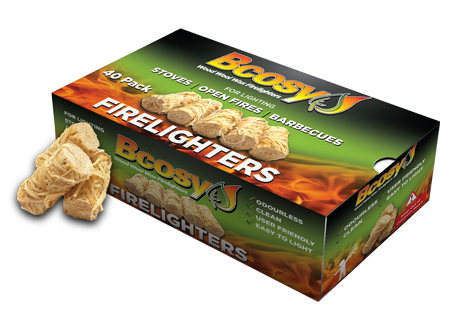 We are delighted to launch a NEW product this season to enhance our existing range.
Bcosy Wood Wool Firelighters are made from natural, untreated wood shavings dipped in wax. They are ideal for use in stoves, open fires and barbecues.
✓ Odourless
✓ Clean
✓ User friendly
✓ Easy to light
✓ 40 pack
✓ Value for money
One box contains 72 packs of 40 firelighters